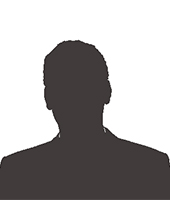 University Professor
Department of Mechanical Engineering
Faculty of Mechanical Engineering
Contact:
Str. Universității 1, Brașov, România
Corp N
Tel./Fax: +40 268 474671
E-mail: t.bolfa@unitbv.ro
Research
interests:
Tensile stress and deformation analysis of components and machine elements (bearings);
Improvement of quality performance of high-speed bearings;
Correlation of influencing factors in operating conditions;
Special tribological problems which arise in the case of bearings operating at high speeds;
Installations and experimental determinations on bearings operating at high speeds.
Publications
(selection):
T. Bolfa, A. Gavrila, Investigating Current Dental Materials, IOSR Journal of Dental and Medical Sciences (IOSR-JDMS),e-ISSN: 2279-0853, p-ISSN: 2279-0861.Volume 19, Issue 7 Ser.1 (July. 2020), PP 12-15;
T. Bolfa, Experimental Researches by Applying Sonic Surface Treatments to Carbon Steels, International Journal of Materials, Volume 6, pg.39-43, ISSN: 2313-0555, 2019;
T. Bolfa, Studies regarding Tourism Development Perspectives in the Existing Economical and Environmental Context, International Journal of Economics and Management Systems http://www.iaras.org/iaras/journals/ijems, Volume 15, pg.197-203,E-ISSN: 2224-3496, 2019;
T. Bolfa, The influence of mass-media in the informal education of students, 15th International Journal of "Standardization, Prototypes and Quality": A Means of Balkan Countries' Collaboration,hosted by TRAKYA UNIVERSITY,2019;
T. Bolfa, Increasing of carbon Steel performances by Superficial Heat Treatments in Plasma JurnalBDI: International Journal of Mechanical Engineering, ISSN: 2367-8968, vol.3, pg. 103-108, 2018;
T. Bolfa, STUDY REGARDING THE BEHAVIOR OF BEARINGS UNDER THE RQUIREMENTS OF HIGH PERFORMANCE, Challenges in Higher Education & Research, ISBN 978-954-580-371-0, vol. 15, pg. 67-70, 2017;
T. Bolfa, Special Lubrication problems for bearings Running at High Speed JurnalBDI: International Journal of Mechanical Engineering, ISSN: 2367-8968, Vol. 2, pg.89-96, 2017.