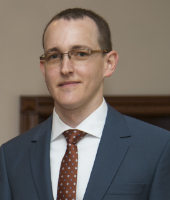 Associate Professor
Department of Civil Engineering
Faculty of Civil Engineering

Contact:
Turnului 5, Brașov, Romania
Building J, Room JS1
Phone/Fax: +40 268 548228
E-mail: florin.tamas @unitbv.ro
Research
interests
Building materials
High performance technologies for buildings
Waterproofing rehabilitation of buildings
Publications
(selection)
Tămaş, F-L., Modern technology for waterproofing building infrastructure, Bulletin of the Transilvania University of Brasov, vol. 8 (57) – 2015, Special Issue No. 1, Braşov.
Stanciu, M.D., Draghicescu, H.T., Tamas, F., Terciu, O.M., Mechanical and Rheological Behaviour of Composites Reinforced with Natural Fibres, Polymers 2020, 12, 1402.
Danila, A., Tamas, F.L., The thermal field analysis of the rotary kiln for the cement plants by means of the image processing techniques, IOP Conf. Ser.: Mater. Sci. Eng. 789 012021, 2020.
Cobîrzan, N., Kopenetz, L., Voinea, M., Munteanu, C., Balog, A-A., Tămaș, F., Assessment of Cost and Embodied Carbon for Masonry Structures Located in Low and High Seismic Zones, The 10th International Conference Inter-Eng 2016 Interdisciplinarity in Engineering, 6-7 October, Tirgu-Mures.
Tămaș, F-L., Moga, L.M., Munteanu, C., Taus, D., Babota, F., The multi-criteria analysis of the waterproof rehabilitation methods of the buildings' infrastructure, The National Technical-Scientific conference (international participation) - the 16th edition - "Modern technologies for the 3rd millennium", 23-24 March 2017, Oradea.