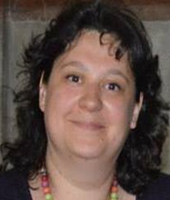 Assistant professor
Department of Design, Mechatronics and Environment
Faculty of Product Design and Environment
Contact:
Universitătii 1, Brașov, Romania
Building F, Room FI6
Phone/Fax: +40 268 473003
E-mail: i.manciulea@unitbv.ro
Research
interests:
recycling of biomass waste,
ecotoxicology,
bioprocesses used in waste water treatment/decontamination of environmental factors (water and soil),
biofuels,
biofertilizers.
Publications
(selection):
Manciulea I., Vasilescu A., Girotti S., Ferrari L., Protti M., Mercolini L., Dumitrescu L., Perniu D., Drăghici C. (2019) Massive open online courses (MOOCs) with open education resources for toxicology learning – drugs and pollutants as xenobiotics, Environmental Engineering and Management Journal, August 2019, Vol.18, No. 8, 1833-1842, FI=1,186 (din 2019), ISSN: 15829596
Coșniță M., Manciulea I., Cazan C., All-Waste Hybrid Composites with Waste Silicon Photovoltaic Module, Polymers, 12 (1), 53, FI=3,426 (din 2020); SRI=1,925, ISSN: 2073-4360
Manciulea, I., Dumitrescu, L., Bogatu, C., Draghici, C., Lucaci, D. (2018). Compost Based on Biomass Wastes Used as Biofertilizers or as Sorbents, in Visa I., Duta, A. (Eds.), Nearly Zero Energy Communities, Springer Proceedings in Energy, Springer International Publishing AG, 566-585.
Manciulea, I., Bogatu C., Dumitrescu, L., Draghici, C. (2017) Cu2+ Removal from Wastewaters by Using Compost as Sorbent, Environmental Engineering and Management Journal, 16(4), 2017, FI=1,334, 779-792.
Manciulea, I., Coman, Gh., Tica, R., Dumitrescu, L., Badea, M. (2017) Tests for Organic Chemistry (edited in Romanian, Teste Grila de Chimie Organica), Editia a II-a, ISBN 978-606-19-0881-3, Editura Universitǎtii Transilvania Braşov, 308 page.