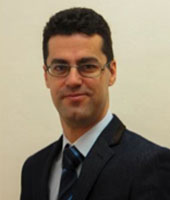 Professor
Department of Marketing, Tourism-Services and International Business
Faculty of Economic Sciences and Business Administration
Contact:
Universității no. 1, Brașov, Romania
Building A, Room A III 6
Phone/Fax: +40 268 473538
E-mail: marinescu@unitbv.ro
Descarcă CV
Research
interests:
foreign direct investment
European economic policies
international trade
tourism
Publications
(selection):
Marinescu, N., Madar, A., Neacsu, N.A., Schiopu, C. (2022). An Empirical Research on the Behavioral Perceptions of University Students on Their ERASMUS Mobilities Abroad. International Journal of Environmental Research and Public Health, 19(9), 5756.
Marinescu, N. (ed.) (2017). East-West Migration in the European Union. Newcastle: Cambridge University Publishing.
Haar, L., Marinescu, N. (2014). Entry Modes and Firm Performance in a Transition Economy: Evidence from Inward FDI to Romania. Journal of East-West Business, 20(1), 44–67.
Haar, L., Marinescu, N. (2011). Energy policy and European utilities' strategy: Lessons from the liberalisation and privatisation of the energy sector in Romania. Energy Policy, 39(5), 2245-2255.
Marinescu, N. (2011). Integrare europeană. Braşov: Editura Universității Transilvania.