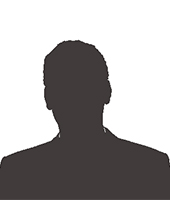 Associate professor
Department: Mechanical Engineering
Faculty of Mechanical Engineering
Contact:
Politehnicii 1 street, Brașov, Romania
Corp N
Tel: +40 268 474761
E-mail:calinitu@unitbv.ro
Research
interests:
Strength of materials
Dynamic Multi body analysis
Mechanical vibrations
Composite structures and materials
Finite element analysis
Publications
Călin Itu, Polidor Bratu, Paul Nicolae Borza, Sorin Vlase, Dorin Lixăndroiu, Design and Analysis of Inertial Platform Insulationof the ELI-NP Project of Laser and Gamma Beam Systems, Symmetry-Basel, 2020
Călin ITU, Maria Luminița Scutaru, Cătălin Iulian Pruncu, Radu Muntean - Kinematic and Dynamic Response of a Novel Engine Mechanism Design Driven by an Oscillation Arm, Applied Sciences 10(8), 2733, 2020.
Itu, C.; Cerbu, C.; Gălățanu, T.-F. - Modeling and Testing of the Sandwich Composite Manhole Cover Designed for Pedestrian Networks, MATERIALS 1996-1944, 2019, 12, 1114
Calin ITU, Andreas Ochsner, Sorin Vlase and Marin I Marin, Improved rigidity of composite circular plates through radial ribs, PROCEEDINGS OF THE INSTITUTION OF MECHANICAL ENGINEERS PART L-JOURNAL OF MATERIALS AND DESIGN 1464-4207, SAGE JOURNAL
Vlase, S., Itu, C., Vasile, O., Năstac, C., Stanciu, M. and Scutaru, M. - Vibration Analysis of a Mechanical System Composed of Two Identical Parts. Romanian Journal of Acoustics and Vibration. 15, 1 (Aug. 2018), 58-63.