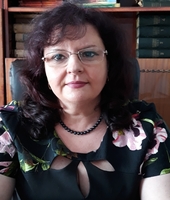 Professor hab. dr. eng. / PhD supervisor
Department of Mechanical Engineering
Faculty of Mechanical Engineering
Contact:
Str. Universității nr. 1, Brașov, România
Building C, room CP10-c
Tel./Fax: +40 268 474671
E-mail: cerbu@unitbv.ro
Research
interests:
mechanics of composite materials;
modeling and simulation of stress and strain states in mechanical structures;
mechanical testing of structures of various materials (isotropic, anisotropic, composites);
effects of the environmental factors on the mechanical properties of composite materials.
Publications
(selection)