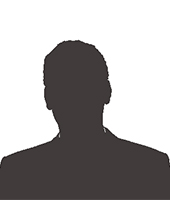 Professor
Department of Mechanical Engineering
Faculty of Mechanical Engineering
Contact:
Universității,1, Brașov, Romania
Building H, room HI30
Tel./Fax: +40 268 474761
E-mail: venetia.sandu@unitbv.ro
Research
areas:
Internal combustion engines
Automotive fuels and lubricants
Sustainable development
Publications
(selection)
V. Sandu, A. Chiru, Automotive fuels, Editura Matrixrom, 2007.
V. Sandu, M. Ivănoiu, Dezvoltarea durabilă în ingineria mecanică, Editura Universităţii Transilvania Braşov, 2015.
V. Sandu, A. Mazilu, Assessment of internal combustion engine exergy based on theoretical cycles and experimental data, TEM Journal, 2019.
V. Sandu, V.B. Ungureanu, C. Leahu, A. Mazilu, Predicting vehicle waste heat recovery potential in road gradient driving cycle-A case study, IOP Conf. Ser.: Mater. Sci. Eng. 997 012155, 2020.