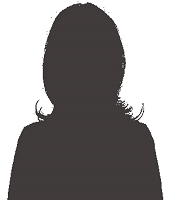 Lecturer
Department of Silviculture
Faculty of Silviculture and Forest Engineering
Contact:
Șirul Beethoven , nr. 1, Brașov, România
Builing S, Room SP5
Tel./Fax: +40 268418600
E-mail: ciocirlan.elena@unitbv.ro
Research
interests:
dendrology
forest genetics
Publications
(selection)
Șofletea, N., Mihai, G., Ciocîrlan, E., Curtu, AL. (2020). Genetic Diversity and Spatial Genetic Structure in Isolated Scots Pine (Pinus sylvestris L.) Populations Native to Eastern and Southern Carpathians. Forests 11 (10), 1047.
Teodosiu, M., Mihai, G., Fussi, B., Ciocîrlan, E. Genetic diversity and structure of Silver fir (Abies alba Mill.) at the south-eastern limit of its distribution range. Annals of Forest Research 62 (2), 139-156.
Ciocîrlan, E., Sofletea, N., Ducci, F., Curtu, AL. (2017). Patterns of genetic diversity in European beech (Fagus sylvatica L.) at the eastern margins of its distribution range. iForest-Biogeosciences and Forestry 10 (6), 916.
Cărăbuș, MC., Curtu, AL., Postolache, D., Ciocirlan, E., Şofletea, N. (2017). Evidence of Low Chloroplast Genetic Diversity in Two Carpinus Species in the Northern Balkans. Notulae Botanicae Horti Agrobotanici Cluj-Napoca 45 (1), 316-322.