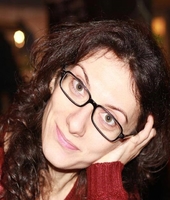 Lecturer Professor
Department of Mathematics and Informatics
Faculty of Mathematics and Informatics
Contact:
Iuliu Maniu 50, Brașov, România
Building P, Room PI8
Tel./Fax: +40 268 414.016
E-mail: a.baicoianu@unitbv.ro
Research
interests:
Algorithms
Formal languages
Machine Learning and Applied Computational Intelligence
Discrete optimization
High Performance Computing
Publications
(selection)
A research study on running machine learning algorithms on Big Data with Spark, in review process, 2020
Diagnose bearing failures with machine learning models, in review process, 2020
Machine learning for condition monitoring: latest trend and review, 35th IBIMA Conference, 2020.
The assessment of datasets in the context of object classification from photos, using convolutional neural networks, 31st IBIMA Conference, 2018.
About innovation and optimization with Logical Analysis of Data and WEKA, Proceedings of the 28th International Business Information Management Association Conference, 2016.
A Comparative Study of Some Classification Algorithms using WEKA and LAD Algorithm, Annals of the Tiberiu Popoviciu Seminar of Functional Equations, Approximation and Convexity, 2014.
A Plagiarism Detection System in Computer Source Code, BDI: International Journal of Computer Science Research and Application, 2013.