Transilvania
University
of
Brașov
-
for
the
first
time
in
the
prestigious
international
Shanghai
Ranking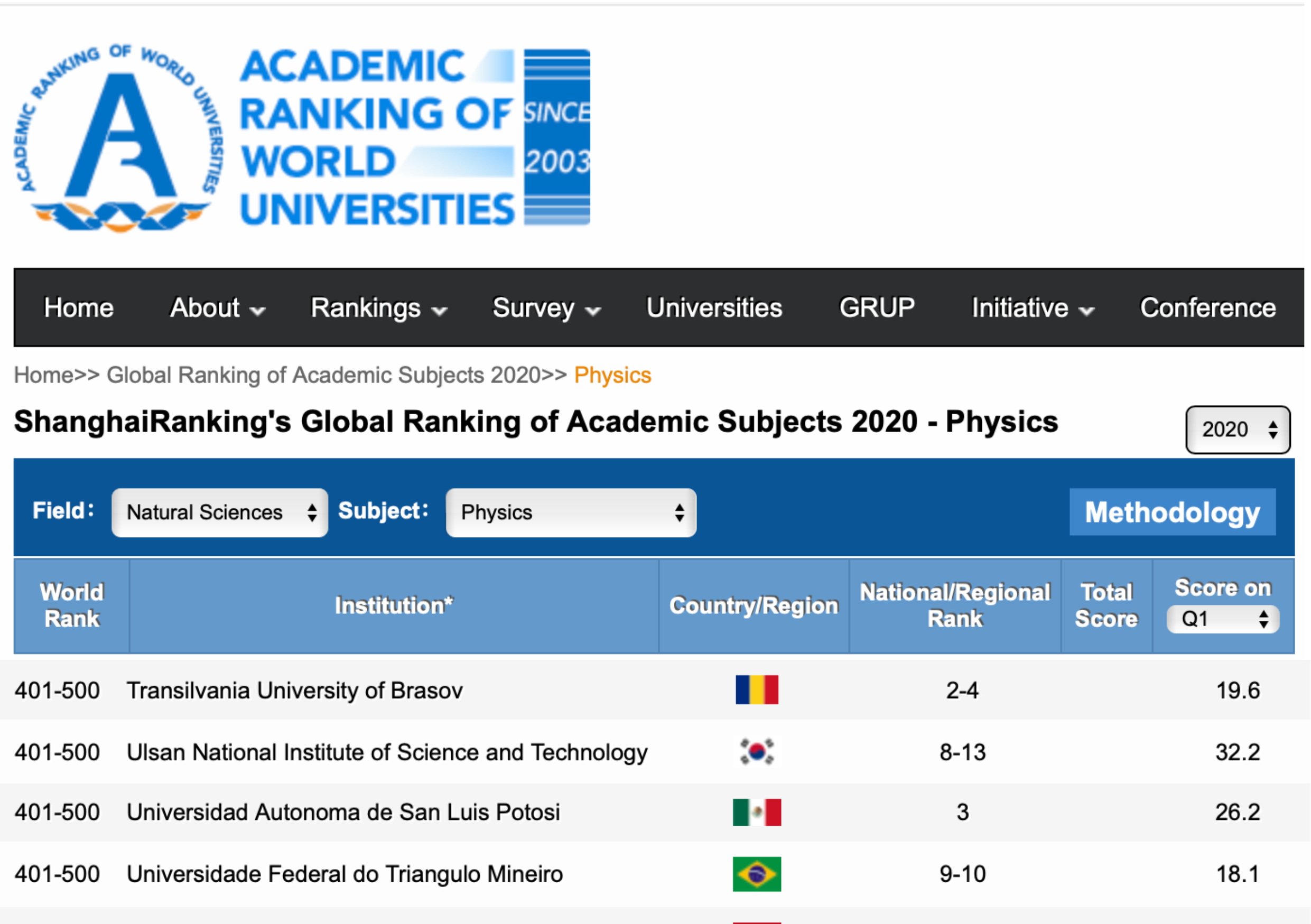 29 June 2020
Transilvania University of Brașov registers a new performance, entering for the first time in the prestigious international Shanghai Ranking (Global Ranking of Academic Subjects) by fields, published today.
The Shanghai domain ranking includes the top 500 universities in the world for each of the 54 domains analyzed. In the field of Natural Sciences / Physics, Transilvania University of Brașov ranks 401-500, along with two other Romanian universities ("Babeş-Bolyai" University of Cluj and "Politehnica" University of Bucharest). This year, only 9 Romanian universities are included in the international Shanghai Ranking by domain, which takes into account the publications in the most prestigious scientific journals in the world.
The rector of the Transilvania University of Brașov, Prof. Dr. Eng. Ioan Vasile Abrudan, declared: "It is a special performance, along with the recent inclusion of our university in other prestigious international rankings. Although I believe that there are still many activities and processes in the university that need to be improved and developed, these results show that the efforts we make are beginning to bear fruit".
Recently, Transilvania University of Brașov ranked third in the top of Romanian universities in the international ranking of Times Higher Education - Impact Rankings (which included only seven universities in our country). This year, UNITBV also registered the highest climb of a Romanian university in the international ranking Center for World University Rankings - CWUR, as well as the performance of being the Romanian university with the most significant rise in the last edition of the prestigious international QS Ranking of Universities in Emerging Europe and Central Asia.