Free
3D
printing
centre
for
UNITBV
students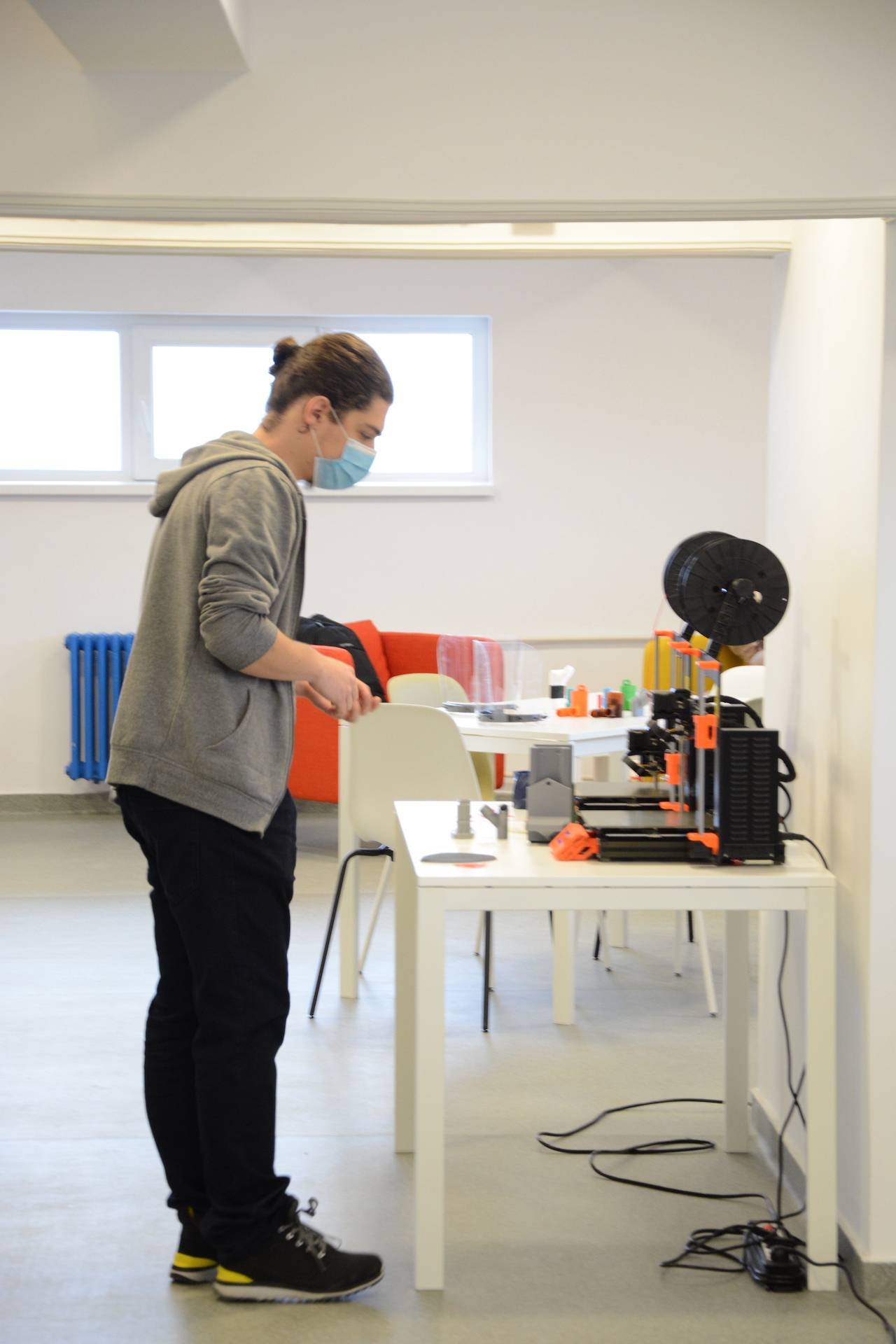 1st March 2021
Transilvania University of Brașov inaugurated today a free 3D printing centre dedicated to students. Thus, all UNITBV students will have access to eight 3D printers, in order to print various objects necessary for their faculty projects.
Regardless of the faculty or specialization in which they are studying, whether attending an engineering or a humanistic track, all UNITBV students will have free access to these printers; moreover, the consumables will be provided by Transilvania University of Brașov.
On a permanent basis, at the printing centre there will be volunteer students from the Faculty of Product Design and Environment, who will help their colleagues to print.
The 8 Prusa model devices print objects in 3D format, with polymers - plastics. The size of a printable object is a maximum of 20 centimetres. The value of the printers amounted to approximately 12.000 euros, and over 150.000 RON were invested in the arrangement of the centre, money from the University's own funds.
The 3D printing centre is located in the Colina Campus, in A building. Here as well is one of the spaces of the Academic Writing Centre, the only one of its kind in Romania. The Writing Centre is open to all students of the University and aims to help students to properly develop an academic paper.
"We set out to have more attractions for students. Today we are showing you only a part of them: the printing centre, the writing centre and the terrace of A building. During this year, we will inaugurate other areas dedicated to students, which we hope will bring a change for the better, so that young people want to spend as much time as possible in the university spaces", declared the Rector of Transilvania University of Brașov, Prof. Dr. Eng. Ioan Vasile Abrudan.
In addition to the two centres in building A, an open terrace has been set up on the roof of the building, where students can spend their leisure time and see the panorama of the entire city.