2021
Gala
of
Valedictorians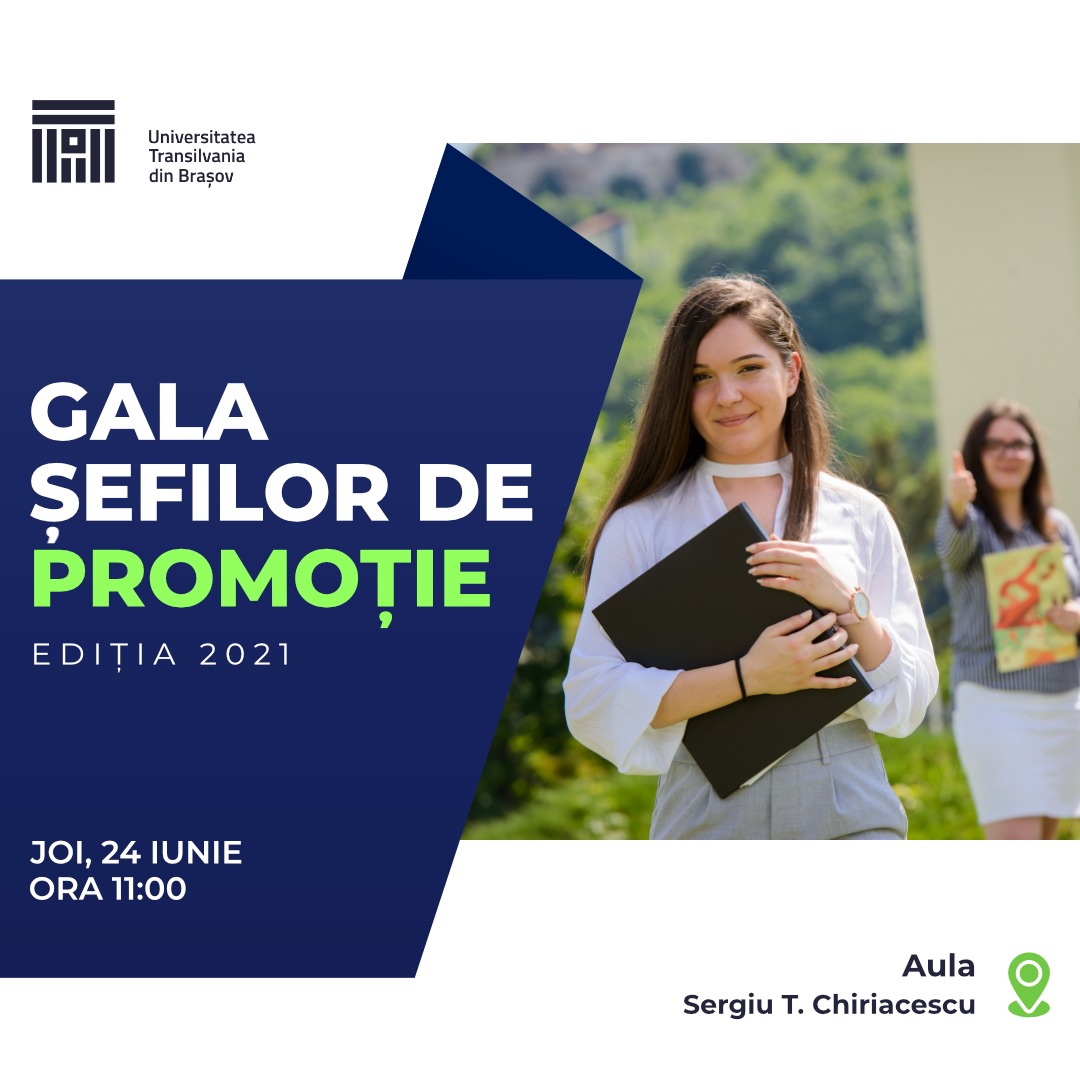 24 June 2021, "Sergiu Chiriacescu" Aula of Transilvania University
Transilvania University of Brașov rewards this year as well the valedictorians of all faculties. Already a tradition, the Gala of Valedictorians will spotlight the 18 graduates of the Bachelor's degree study programmes who succeeded in obtaining the highest average grade in their faculty, for all years of study. Their performance will be officially applauded on Thursday, 24 June 2021, at 11:00, in "Sergiu Chiriacescu" Aula of the University.
The event will be broadcast live on the facebook page of Transilvania University of Brașov.
During the gala, the students whose papers were designated the best during the Student Scientific Circles Session will also be awarded.
The award ceremony will be honoured with the presence of the Rector of Transilvania University, Prof. Dr. Eng. Ioan Vasile Abrudan, as well as of the Vice-Rectors and of the Deans. The event will take place in compliance with all the required sanitary rules.
Transilvania University of Brașov congratulates all the graduates of the 2021 class, especially since the year that has just ended was a special one, full of challenges!