Record
number
of
candidates
for
the
admission
to
UNITBV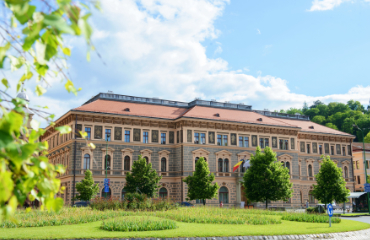 19 July 2021
This year's admission to Transilvania University of Brașov has brought together the highest number of candidates in the last decade.
In the 2021 summer exam session, at the end of the 6 days of registrations for the admission to the full-time bachelor's degree programmes of Transilvania University of Brașov, 10,812 submitted files were validated (the highest number in the last 10 years), 11% more than last year. The candidates are from all counties of Romania and from 19 other countries.
The biggest competition was for the Faculty of Medicine, although here the admission is exam-based: no less than 1,729 candidates registered for one of the 355 places, of which 149 are budgeted.
More than 1,500 files were also submitted to the Faculty of Economic Sciences and Business Administration (1,522 files for 625 places, of which 213 budgeted places).
A big competition was also for the IT and engineering faculties; thus, the Faculty of Mathematics and Computer Science (1,018 files for 275 places, of which 149 budgeted) and the Faculty of Electrical Engineering and Computer Science (1,001 files for 515 places, of which 332 budgeted) are at the top, too.
In contrast, at the opposite pole, the fewest candidates are competing for the Faculties of Furniture Design and Wood Engineering (64 candidates), Materials Science and Engineering (48 candidates) and Music (37 candidates). However, at these faculties, the number of available places is also lower compared to the aforementioned faculties.
At Transilvania University of Brașov, the registrations took place between 12 and 17 July, exclusively online; and, in total, over 6,000 places were put up for competition at the 18 faculties, of which approximately 2,800 are financed from the budget. At 15 of the 18 faculties, the candidates' admission is file-based.
The results will be displayed on Thursday, 22 July, on the website admitere.unitbv.ro. Until then, at the Faculties of Medicine, Music, and Physical Education and Mountain Sports, the registered candidates will take the practical tests and exams.
Currently, over 20,000 students are studying at Transilvania University of Brașov.