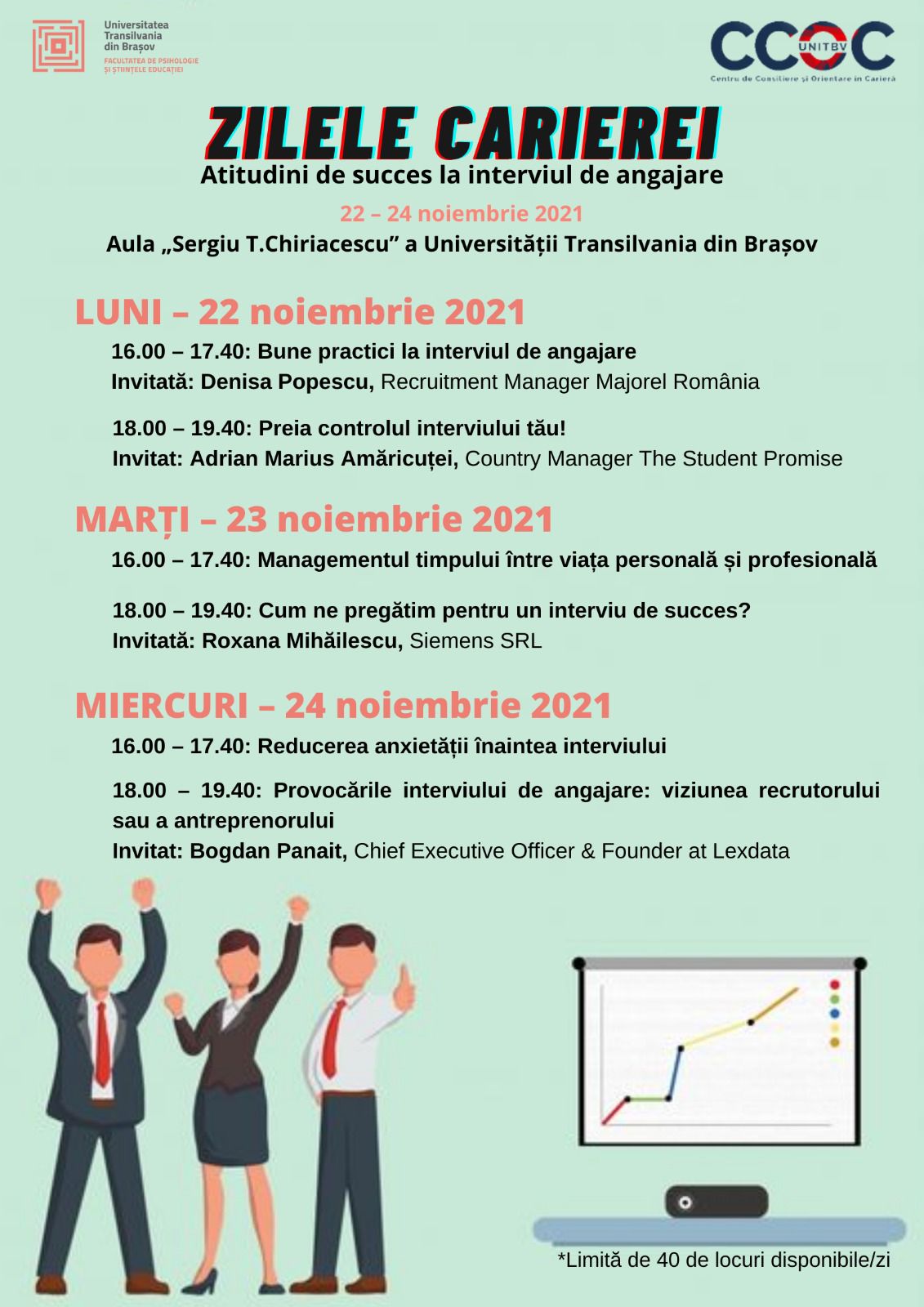 22-24 November 2021, "Sergiu T. Chiriacescu" Aula, room UI2
If you are preparing for your future job, or you just want to know more about the employment interview, you are welcome at the Career Days!
Career Days is an event for the students of Transilvania University of Brașov, organised by the Centre for Career Guidance and Counselling (CCOC) in collaboration with the Faculty of Psychology and Education Sciences.
During the Career Days, several HR professionals share their professional experience and teach you how to prepare for a successful interview. This year's edition has as its theme Successful attitudes at the employment interview.
Access is limited to 40 people.