Energy
Savings
and
Green
Technologies,
Quantum
Computing,
Intellectual
Property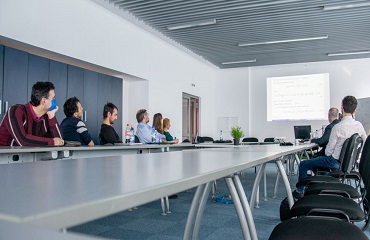 29-31 March 2022
At R&D Institute of Transilvania University
Prof. Dr. Louis Francois Pau, from Erasmus University of Rotterdam and Copenhagen Business School, on a visit at Transilvania University of Brașov, within the programme Visiting Professor, will give a series of lectures and round tables, in English, between 29-31 March 2022, at the Research and Development Institute within Transilvania University of Brașov. The topics addressed to the doctoral students and overall academic community include Energy Savings and Green Technologies, Quantum Computing, Intellectual Property.
Dr. Pau has extensive international experience, in both academic and scientific environments (Université et Institute d'Etudes Politiques de Paris, Technology University Denmark, Battelle Institute Geneva, Cambridge Institute of Technology, University of Tokyo), as well as in the economic environment (Technical Manager - Digital Equipment Europe, Sophia Antipolis, France; General Manager - Ericsson Utvecklings AB, Sweden; Vice President - International Federation Automatic Control, Laxenburg, Austria).
The full event schedule is available HERE.