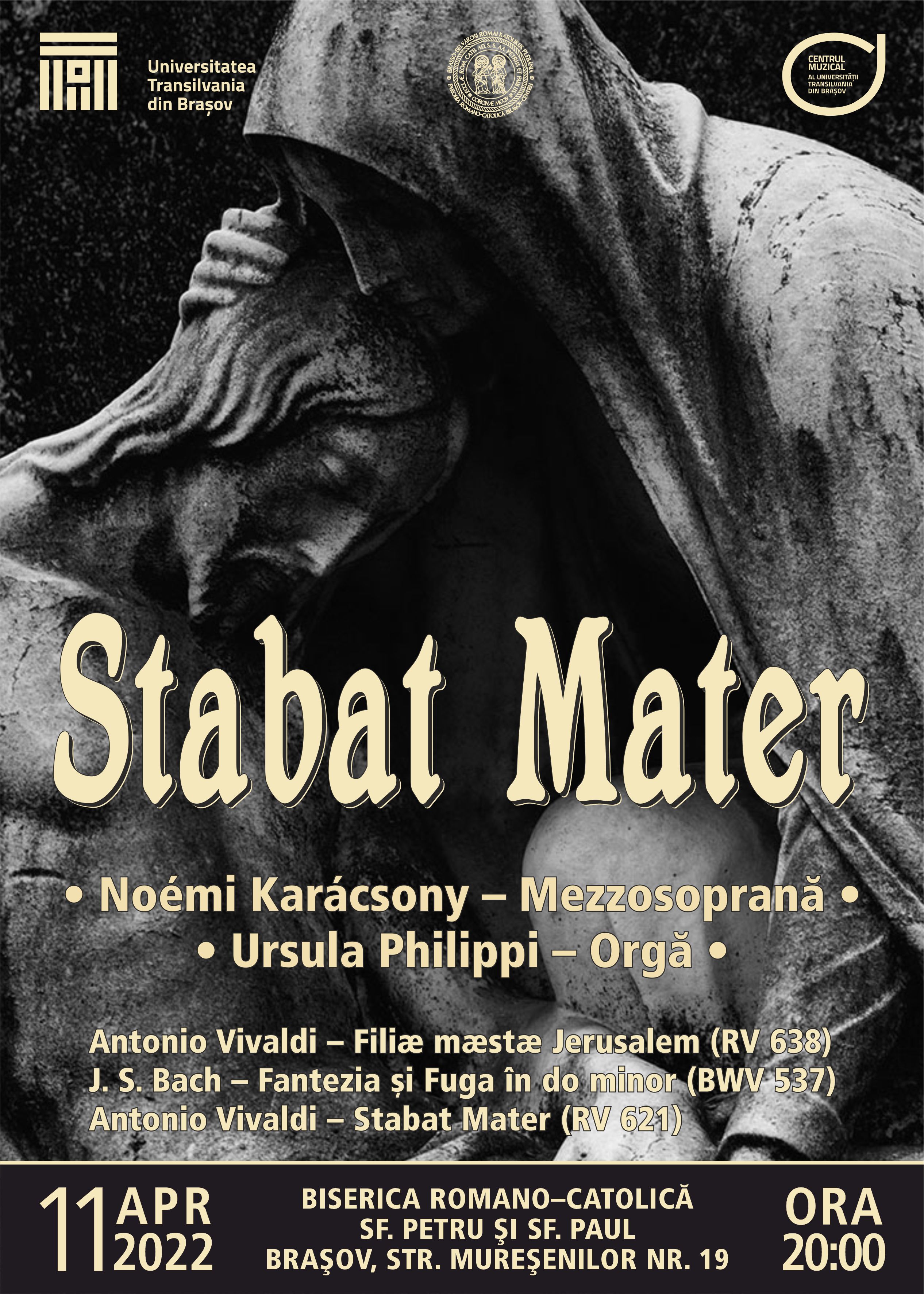 11 April 2022, starting at 20.00
The Musical Centre of Transilvania University of Brașov invites you to a musical event that marks the Lent preceding the Lord's Resurrection. The concert Stabat Mater features works by Antonio Vivaldi and J. S. Bach. The motet Filiae maestae Jerusalem (RV 638) is the first of two introduzioni, composed by Vivaldi to serve as an introduction to a Miserere in C minor, which is believed to have been lost. RV 638 consists of two recitatives and an aria, which evoke the image of Jesus' crucifixion, the tragedy and solemnity of the moment. Fantasia and Fugue in C minor (BWV 537) for organ, composed by J. S. Bach is distinguished by the gloomy and sad character of the Fantasia, while in the Fugue Bach uses four times a theme that can be easily recognized.
Stabat Mater (RV 621) by Antonio Vivaldi is a masterpiece written for contralto, string orchestra and basso continuo. During this concert, the reduction for solo voice and organ will be performed. Vivaldi uses in Stabat Mater only the first ten stanzas of the medieval hymn. The music is written in F minor, and the low and slow tempo suggests the melancholy of the lyrics.
The concert performed by Noémi Karácsony (mezzo-soprano) and Ursula Philippi (organ) will take place on 11 April 2022, at St. Peter and St. Paul Roman Catholic Church of Brașov, 19 Mureșenilor Str., starting at 20.00.