Sign
up
for
Colina
League
Cup!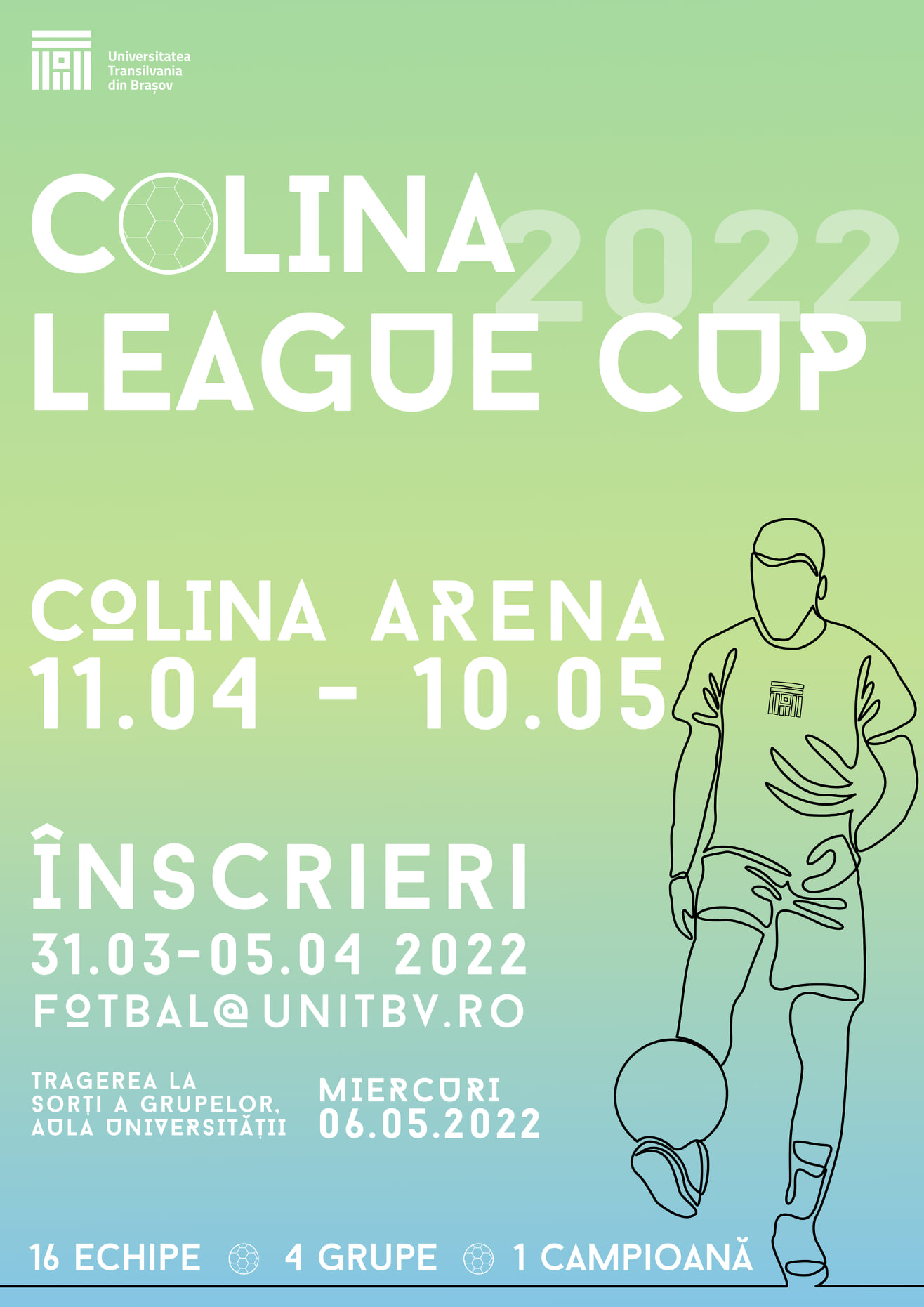 Until 5 April 2022
Registration has started for "Colina League Cup" football competition. Team up with up to 10 players and sign up until 5 April!
How to sign up?
Fill out the forms available HERE and then send them to the address fotbal@unitbv.ro
The competition will take place between 11 April and 10 May 2022, on Colina Arena. The draw for the groups will take place on 6 April, at "Sergiu T. Chiriacescu" Aula of Transilvania University.
A maximum of 16 teams will enter the competition, divided by drawing lots into 4 groups. In the group stage, they will play in an "each-with-each-other" system, and the two teams ranked first will advance to the round of 16, from where they will play in the knockout stage.
We have prepared the balls and the field. All you have to do is register.