Business
Source
Ultimate
–
Database
presentation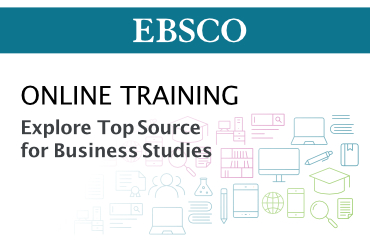 7 April 2022
ROMDIDAC and EBSCO Information Services organize a series of training sessions dedicated to the databases subscribed by the ANELIS Plus member institutions through ROMDIDAC, but also to the databases provided under open access (test access), until late April 2022.
Thus, on Thursday, 7 April, from 11.00, Karolina Podloucka (Customer Engagement Manager, EBSCO Information Services) will give an online presentation of Business Source Ultimate database, in test access within UNITBV.
Details on the content of the session and on how to connect are available HERE.