3x3
Basketball
Championship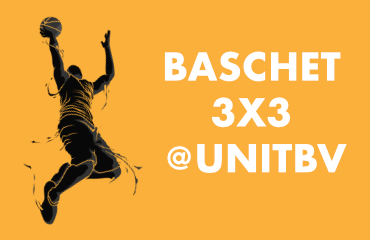 31 May 2022
The students of Transilvania University of Brașov are welcome to register for the 3x3 Basketball Championship which will take place on Tuesday, 31 May, on Colina Campus.
Teams must be mixed, with a minimum of 5 members, and at least one girl must be on the field at all times.
You can register until 27 May, by filling in the form that you will then send to baschet@unitbv.ro
The full regulations and registration form are available HERE.