Be
Central!
–
Grants
for
Students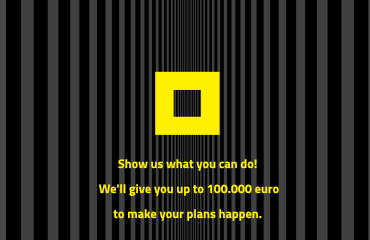 Submission of projects – 15 November 2020
Gather your colleagues, think about what would make your student life easier, write the project and submit it by 15 November 2020. A UniTBv committee will analyse all the ideas and in the end, the winning projects will receive funding, in order to be implemented. If your project is convincing, you can receive up to 100.000 euros.
The competition "Be Central!" seeks to involve UniTBv students in the approach for development and optimization of the administrative, didactic and research processes and activities. The 2020 competition prioritizes the projects aimed at:
digitizing the university processes;
improving the teaching activity;
adapting the university processes to special conditions (including the epidemiological ones) for the pursuit of the activity.
Grant value: maximum 100.000 euros/grant
Total amount of grants: 1 million euros
Implementation period: 1 December 2020 – 30 September 2021
Eligibility criteria:
the project proposal is submitted by a team of at least 3 students enrolled at Transilvania University of Brașov, regardless of the study cycle or programme (bachelor's degree, master's degree, doctorate);
maximum 30% of the grant amount may be allocated for the scholarships of the student members in the project team; 70% of the budget value represents material expenses for implementation (purchases will be made by the university services).
Evaluation of proposals: a Committee appointed by the Executive Board will do the evaluation, based on the following criteria:
timeliness and need to implement the project;
the number of beneficiaries from the solutions implemented within the project;
the innovative character of the project;
clarity of the project proposal (objectives, activities, implementation plan, budget, human resources, impact assessment etc.);
adequacy of the budget.
Competition calendar:
5 - 15 November 2020 – submission of project proposals to the email address: prorector-cercetare@unitbv.ro
16 - 25 November – evaluation of the proposals
28 November 2020 – publication of the results on the university website