Learn
to
learn
-
online
workshop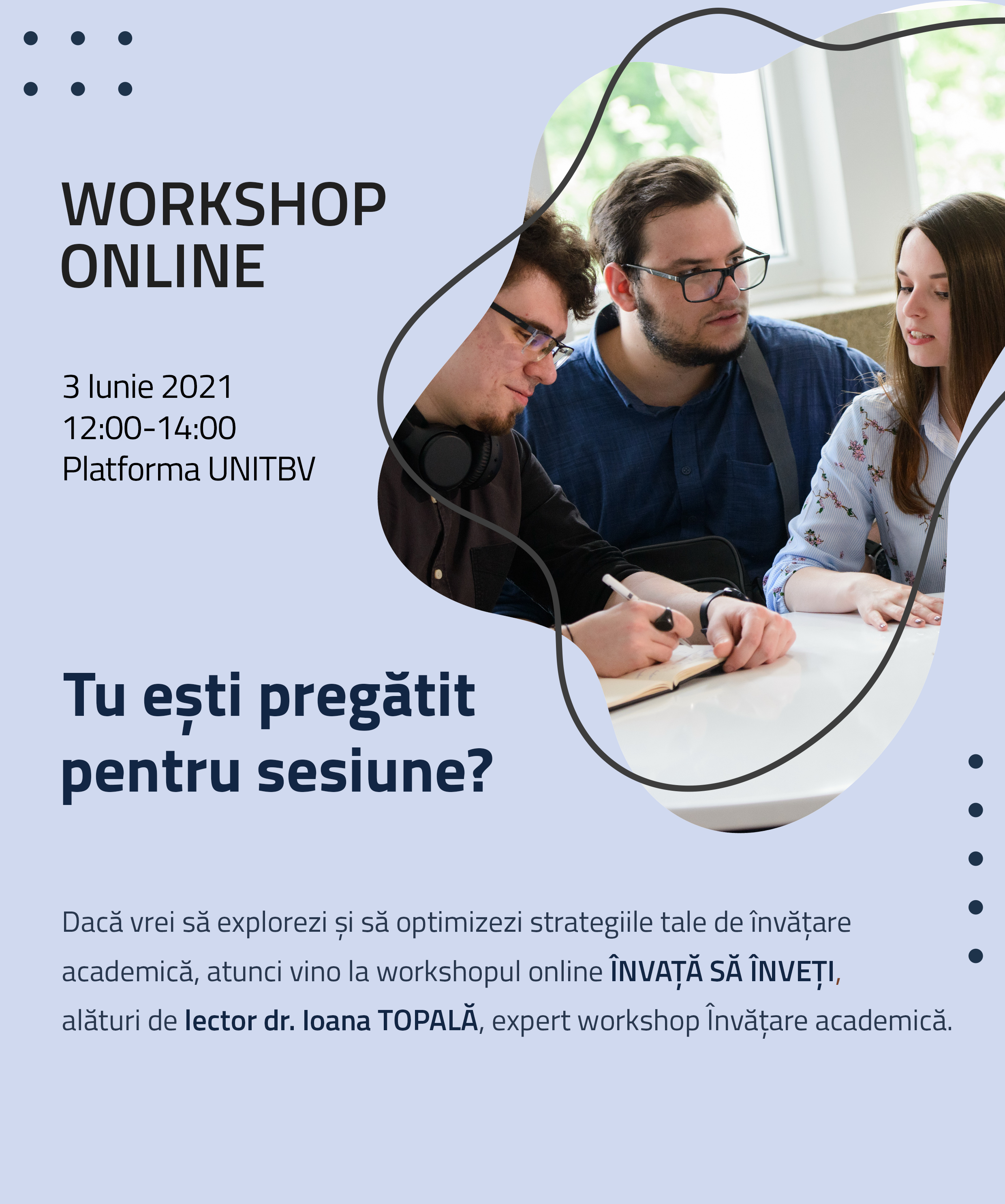 3 June 2021
As the exam session is approaching, and the stack of books, courses and notes is growing, we come to your aid: we organize an online workshop where you can learn various tricks on how to learn effectively. We show you how to manage your resources so that you learn effectively and even have time to go out with your friends.
The workshop will take place on Thursday, 3 June, between 12.00 - 14.00, on the UNITBV platform and is held by Lect. Dr. Ioana Topală, through the Centre for Career Guidance and Counselling.
Register by filling out the form here. The number of places is unlimited.