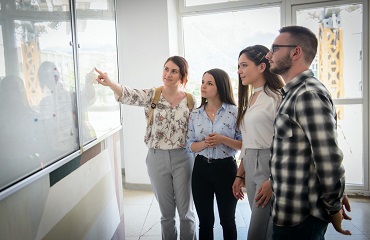 1- 13 March 2022
By way of exception, in this academic year, taking into account the current epidemiological context as well, it has been approved for all UNITBV faculties to organize an additional exam session for the study disciplines of this year's first semester, in the period from 01 to 13.03.2022. The scheduling of this session will not affect the didactic activities of the second semester.
The students who want to be examined in this additional session will submit the application for examination electronically to the secretariats of the faculties, until Monday 28.02.2022, at 1600.
The students can submit the application in this regard, for 1 or 2 exams, depending on the decision of the faculty councils, which will be announced until Friday, 25.02.2022, at 1000..
The marks obtained will NOT be taken into account when assessing the conditions for obtaining scholarships in the second semester.