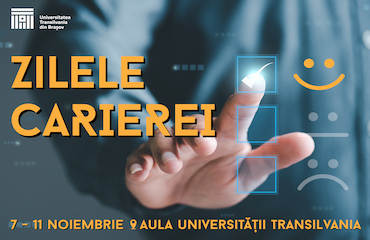 7-11 November 2022
If you are interested in finding new things and in developing various skills targeting your career, we are waiting for you to join us at the UNITBV CAREER DAYS event, which will take place from 7 to 11 November 2022, at "Sergiu T. Chiriacescu" Conference Centre of Transilvania University of Brașov, room UI6!
The access is FREE (to all workshops, on all days. You can register for all events).
Fill out the registration form HERE and come to the event!