The
International
Week
in
Transilvania
University
of
Brașov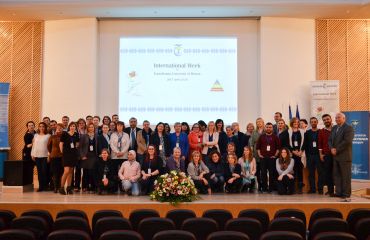 We are happy to announce that the second edition of The International Week:
Credit mobility – crossing borders, joining cultures
will be held between 13 to 17 of May 2019
We kindly invite you to participate to this event.
During a week spent in one of the most appealing city in Romania and close to legendary places we aim to exchange ideas and best practices to broaden our experience and strengthen our partnership.
Please note that participants are expected to cover their own travel and living expenses by the Erasmus funds for staff/ teaching mobility or otherwise.
Event webpage: iweek.unitbv.ro
Looking forward to welcoming you at Brașov,
Professor Simona LACHE, PhD
Vice-Rector for Internationalization
Institutional Erasmus+ Coordinator