30
years
of
Alliance
Française,
at
Brașov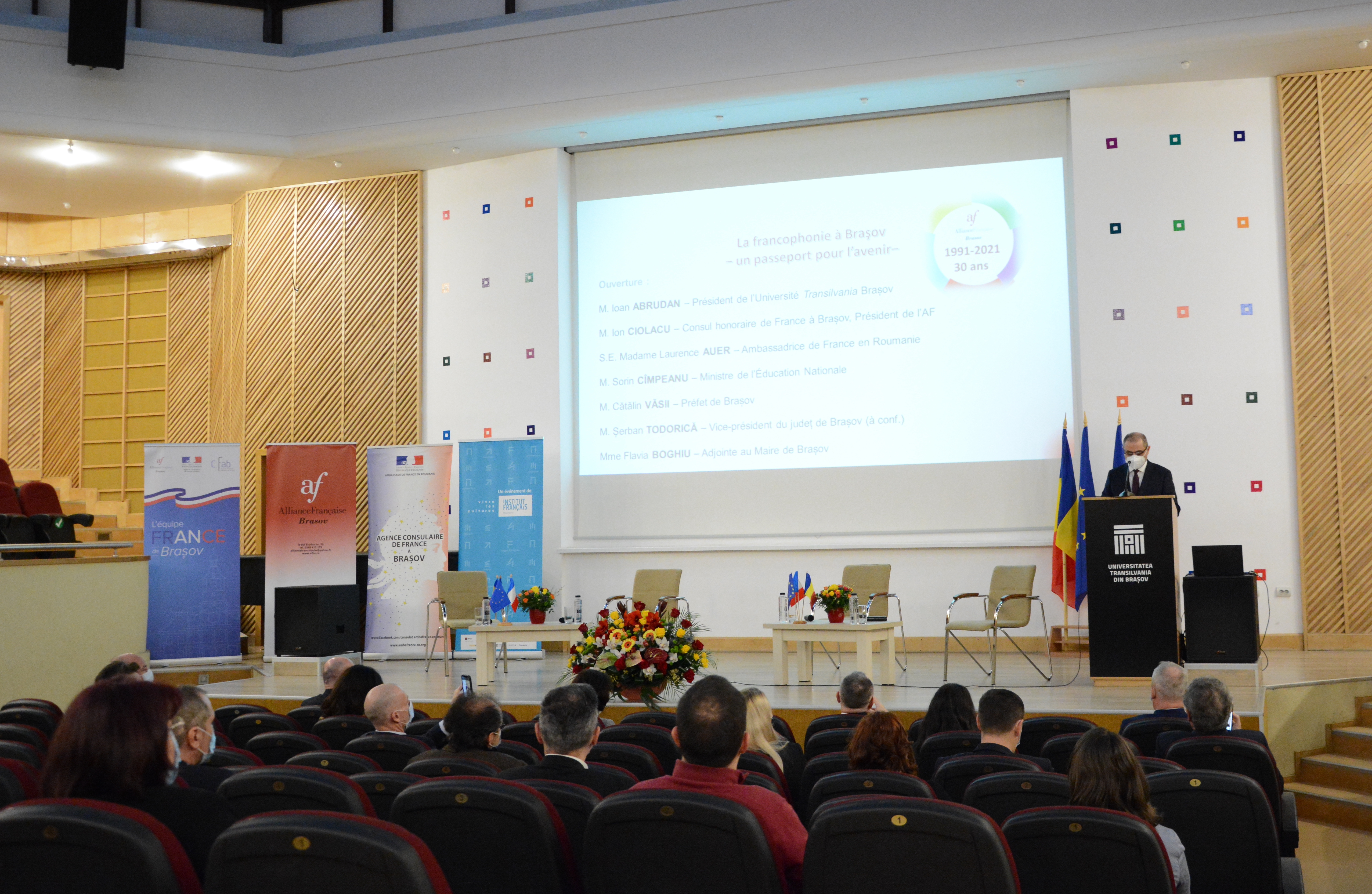 19 March 2021
The 30th anniversary of Alliance Française in Brașov, as well as the celebration of the International Francophonie Day, which is observed every year, on the 20th of March, were hosted today at "Sergiu Chiriacescu" Aula of Transilvania University.
The event was honored by the presence of Her Excellency, Mrs. Laurence Auer, French Ambassador to Romania, of the Minister of Education and Research, Prof. Dr. Eng. Sorin Câmpeanu, of the Rector of Transilvania University of Brașov, Prof. Dr. Eng. Ioan Vasile Abrudan, and of Ion Ciolacu, President of Alliance Française and Honorary Consul of France in Brașov.
The importance of promoting the French culture and Francophonie in Brașov community was discussed together with the other guests in the field of education and economics.
Moreover, several representatives of the economic environment emphasized the contribution brought by the French state in the development of the local industry and economy, but also in the education of Brașov county.
"We found in Brașov a highly stimulating and active francophone environment. The activity of Alliance Françaisebenefited the business environment and the professional environment.", said Her Excellency, Mrs. Laurence Auer, French Ambassador to Romania.
Alliance Française was established in Brașov in 1991.