A
new
meeting
at
UNITBV,
together
with
the
Minister
of
Environment,
to
develop
the
forestry
strategy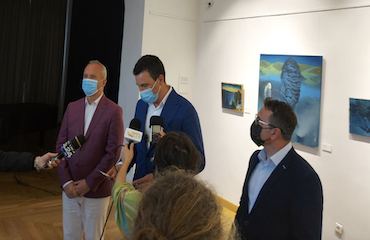 Today, Transilvania University of Brașov hosted a new meeting between the Minister of Environment, Tanczos Barna, the Rector of Transilvania University of Brașov, Prof. Dr. Eng. Ioan Vasile Abrudan, the president of the Committee on Environment of the Senate, Aurel Oprinoiu, and other forestry specialists, with a view to continuing the activities for the development of the national forestry strategy.
Today's meeting is a follow-up of the already started discussions to make a final document on the management, conservation and exploitation of the Romanian forestry field. Such a forestry strategy is all the more important as it must be aligned with the European Union's recommendations, so that in the end there can be a European forestry strategy, and afterwards this document will underlie the new forestry code and new legislation.
In order to develop this strategy, over 100 forestry specialists have been working and preparing the necessary studies and documentation, so that by the spring of next year, the document will be finalized and submitted to public debate.
The strategy will be based on measures to ensure the biodiversity of the forest fund, as well as on regulations for the sustainable and economic exploitation of the forest resource.
Transilvania University of Brașov, together with Ștefan cel Mare University of Suceava will facilitate this strategy development process, as independent institutions, so that, in the end, there can be a coherent forestry strategy in line with the European forestry strategy.