Transilvania
University
of
Brașov,
for
the
first
time
in
QS
World
University
Rankings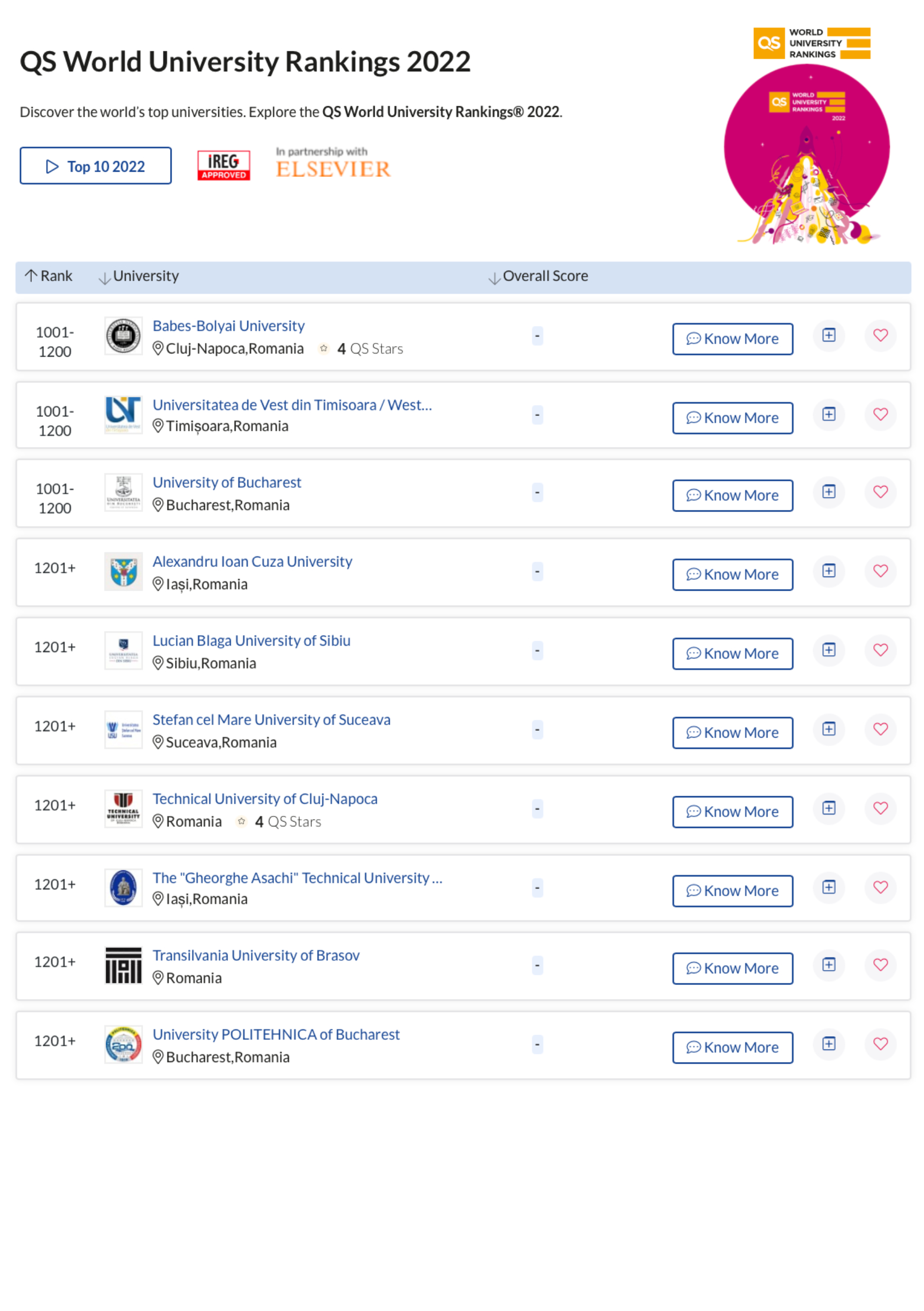 9 June 2021
Transilvania University of Brașov was included for the first time in QS World University Rankings. The 2022 edition of the rankings features the most prestigious universities all over the world. Among the 1300 higher education institutions worldwide, there are also 11 Romanian universities. Babeș-Bolyai University of Cluj-Napoca, the West University of Timișoara and the University of Bucharest are the leading higher education institutions in the list of Romanian universities included in the 2022 edition of QS World University Ranking, being found on the 1001st-1200th places in the top worldwide. Eight other universities, including Transilvania University of Brașov, are ranked 1201st-1300th in the top.
The indicators taken into account in establishing the rankings were: Academic Reputation, Employer Reputation, Faculty/Student Ratio, Citations per faculty, International Faculty Ratio, International Student Ratio.
The rankings have been led for more than ten years by the Massachusetts Institute of Technology. Oxford University ranks second, whereas Cambridge University and Stanford University are tied on the third place.
The rankings can be consulted at https://www.topuniversities.com/university-rankings/world-university-rankings/2022