Teaching
activities
are
to
continue
in
physical
form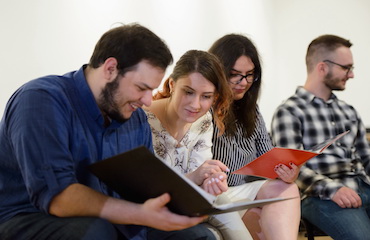 27 October 2021
The Senate of Transilvania University of Brașov, at the proposal of the Executive Board, has approved today the continuation of all teaching activities with physical presence. This decision was based on the official records of the Public Health Directorate. Thus, among students, less than 200 were reported as confirmed with SARS-COV 2, which means below 1% of the total number of UNITBV students, in the last 14 days; the evolution being on a downward trend.
It is worth mentioning here that within the University Senate, 25% of the members are student representatives.
Our institution monitors the epidemiological situation, both among students and among the academic teaching personnel and administrative staff, on a daily basis.
Isolation rooms have been made available in the university dormitories; moreover, at the Student Health Centre located on campus, students can be scheduled for vaccination. Furthermore, students who are already vaccinated or who will get vaccinated by the end of this month will receive an occasional scholarship of 250 RON.
We are guided by scientific arguments and rely on the scientists' research; therefore, we are convinced of the benefits of the vaccine, and we encourage all students and professors of Transilvania University of Brașov to resort to this form of immunization.