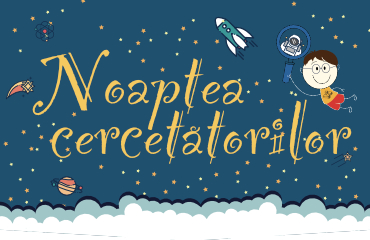 30 September 2022
On Friday, 30 September 2022, from 5.00 to 9:00 p.m., we will be waiting for you at the Research and Development Institute of Transilvania University of Brașov, located on 10 Institutului Str., for the Researchers' Night, an event celebrated in all member countries of the European Union.
Students, researchers and partners of Transilvania University invite you to games, competitions and introductions to their research activity. Moreover, you can visit the institute's laboratories and specially arranged stands where mobile robots, 3D printers, drones and racing cars made by UNITBV students, as well as various research equipment will be presented.
Visitors can participate in workshops, games and creativity contests.
More details about the event schedule can be found HERE.