Inclusive
and
sustainable
economic
growth.
Challenges,
measures
and
solutions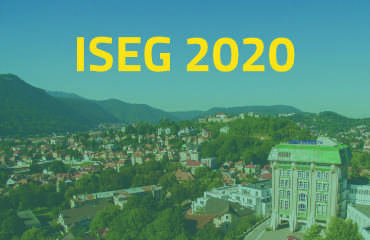 29-30 May 2020, the Transilvania University Hall
The Faculty of Economic Sciences and Business Administration within Transilvania University of Brasov, in collaboration with the Institute for Economic Forecasting of the Romanian Academy cordially invites you to submit research papers for presentation and discussions at the fourth edition of the International Conference "Inclusive and sustainable economic growth. Challenges, measures and solutions" (ISEG 2020). The 2020 event is organized in collaboration with Cuenca University of Ecuador.
The conference will be hosted by Transilvania University of Brasov and will be held 29-30 May 2020 in the Transilvania University Hall, Street Iuliu Maniu no. 47A, Brasov.
More info: https://iseg.unitbv.ro