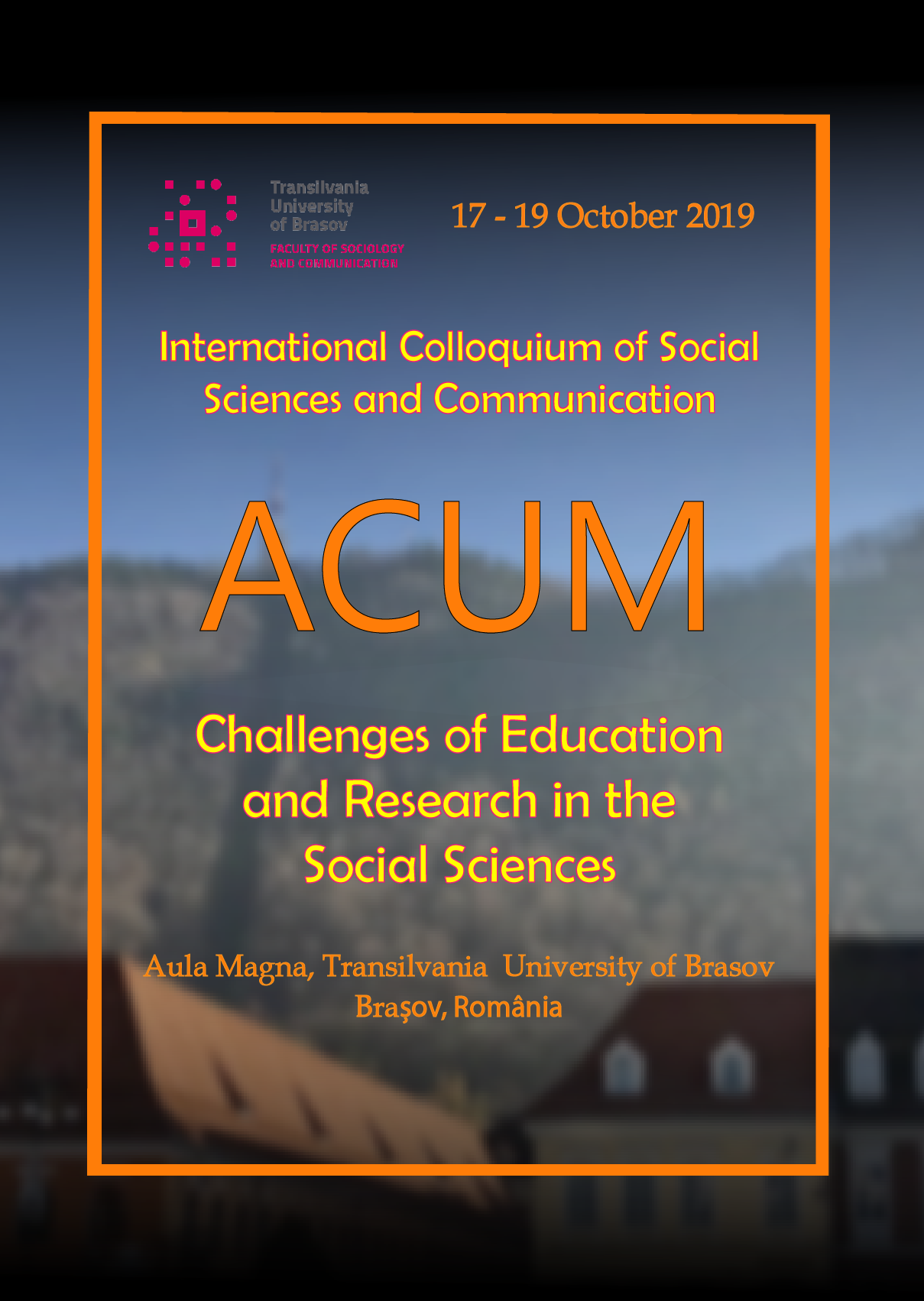 17-19 October 2019, Aula Magna
Between 17-19 October 2019, the Faculty of Sociology and Communication hereby invites you to participate in the 10th International Colloquium of Social Sciences and Communication ACUM, which will be held at Aula Magna of Transilvania University of Brașov.
The conference aims to bring together a large audience of researchers, teaching staff, practitioners, and students to discuss clearly defined topics, and to involve the participants in debates on topics related to sociology, social psychology, anthropology, human resources, communication, public relations, and educational sciences.
The conference program can be found at http://acum.unitbv.ro/useful-info.