Youth
in
the
Perspective
of
the
Olympic
Movement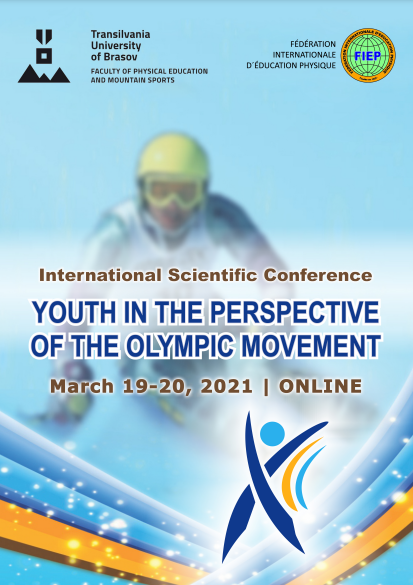 19-20 March 2021, online
The international scientific conference "Youth in the Perspective of the Olympic Movement" is organized by the Faculty of Physical Education and Mountain Sports. The conference will be attended mainly by specialists in the field of sports science and physical education from the country and abroad: academic personnel, coaches, teachers of physical education and sports, as well as presidents of sports forums and federations.
The conference proceedings begin on Friday, 19.03.2021 at 14:00, and the link for access is https://conf.bbb.unitbv.ro/dra-319-npe-uho
We kindly ask you, when logging in, to do it according to the following algorithm: surname, forename (Popescu Ioan Romania).
More details can be found at https://sport.unitbv.ro/ro/cercetare/conferin%C8%9Be.html