The
UniCulture
Conference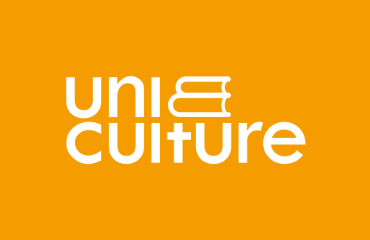 10 December 2021
On Friday, 10 December, the conference entitled "Innovative Approaches to Education in a Modern, Diverse and Intercultural Environment" will take place, within the framework of which the results of the UniCulture project will be presented, and two workshops will be organized:
Use of images in multicultural educational environments (moderator: Prof. Dr. Florentina Scârneci-Domnișoru) and

Social inclusion and reduction of discrimination in education (moderator: Assoc. Prof. Dr. Codrina Csesznek).
The conference is dedicated both to the academic teaching personnel and to the pre-university teachers, as well as to the specialists in education, training or promotion of social inclusion.
The event will take place at the University's International Conference Centre (41A Iuliu Maniu Blvd.) starting at 13:30.
More details are available on the project website: https://uniculture.unitbv.ro/
The conference is organized within the Erasmus + UniCulture project - Development of innovative approach of training for university professors to work in the modern diverse and intercultural environment 2019-1-RO01-KA203-063400.