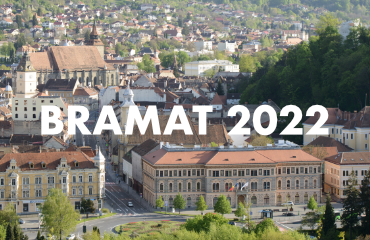 9-12 March 2022
The 12th International Conference on Materials Science and Engineering will be hosted by "Sergiu Chiriacescu" Aula of Transilvania University. The event will take place in a hybrid system – both on-site and online, and it will enjoy, as always, the presence of outstanding personalities, well-known in the field. Moreover, the conference will be assisted by a number of prestigious field-related publications, such as: Materials Today, Applied Sciences, Materials, Journal of Materials Science, Osteology.
During the conference, we will organize a special workshop on how to write a scientific article and on the strategy for choosing the right journal, where we are waiting for all doctoral students of Transilvania University and beyond. This workshop will be moderated by Professor Henrik Rudolph, Editor-in-Chief of the journal Applied Surface Science (Elsevier) IF 6,7.
You can register for the conference until the end of January 2022.
More details can be found on the conference website, at the address www.bramat.ro