Conference
"Youth
in
the
Perspective
of
the
Olympic
Movement"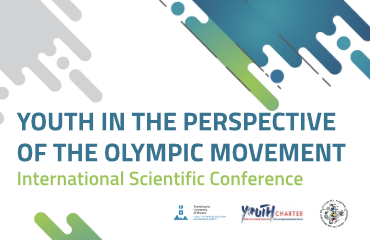 11-12 March 2022, online
Organizer of this scientific event: Faculty of Physical Education and Mountain Sports, Transilvania University of Brasov, Romania, collaboration in with The National Institute for Sport Research, Romania and YOUTH CHARTER, UK
The registration deadline for participants and for submitting the Abstract – March 03, 2022. (It must contain at most 200 words and 3-5 keywords. It will be written in Calibri, Size 12, Justified); Deadline for submitting scientific Full-text articles – March 25, 2022. Certificates of participation in the conference will be sent until March 30, 2022.
SECTIONS 
The current Olympic movement
Young people sports performance 
Physical education and sport for all 
Formal and non-formal motor activities 
Orientations and current trends in Kinetotherapy
Scientific papers can be approached in the current pandemic context, this being at free choice of the autors.
More details: https://sport.unitbv.ro/ro/cercetare/conferin%C8%9Be.html